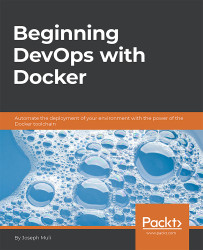 Free eBook - Beginning DevOps with Docker
Publication date: May 2018
It can be tough to roll out a pre-configured environment if you don't know what you're doing. We'll show you how to streamline your service options with Docker, so that you can scale in an agile, responsive manner.
Register now to access this FREE eBook
Free Forever
On top of your daily Free Learning eBook, you can access over 30 premium titles that we've handpicked for quality across a diverse range of tech. These are yours to access online forever with a free account.