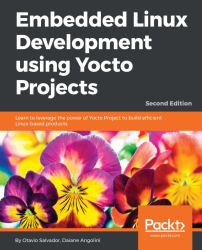 Free eBook - Embedded Linux Development using Yocto Projects - Second Edition
Publication date: Nov 2017
Optimize and boost your Linux-based system with Yocto Project and increase its reliability and robustness efficiently and cost-effectively.
Register now to access this FREE eBook
Free Forever
On top of your daily Free Learning eBook, you can access over 30 premium titles that we've handpicked for quality across a diverse range of tech. These are yours to access online forever with a free account.