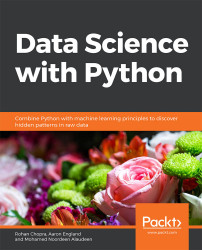 Free eBook - Master Data Science with Python
Publication date: Jul 2019
Leverage the power of the Python data science libraries and advanced machine learning techniques to analyse large unstructured datasets and predict the occurrence of a particular future event.
Register now to access this FREE eBook
Free Forever
On top of your daily Free Learning eBook, you can access over 30 premium titles that we've handpicked for quality across a diverse range of tech. These are yours to access online forever with a free account.